What are assets?
This article provides an overview of the Assets feature.
What are assets?
Assets are physical objects you can add to the SafetyCulture platform. You can input key asset details like unique IDs, asset types, associated sites, rich media, documentation, or other custom fields you choose. Adding assets to your organization enables your team to perform scheduled inspections and create actions that revolve around your assets.
Plus, you can view a complete history of activity directly from each asset's profile. Through integrations, you can also connect SafetyCulture with your existing asset management system to create a centralized repository for your asset information.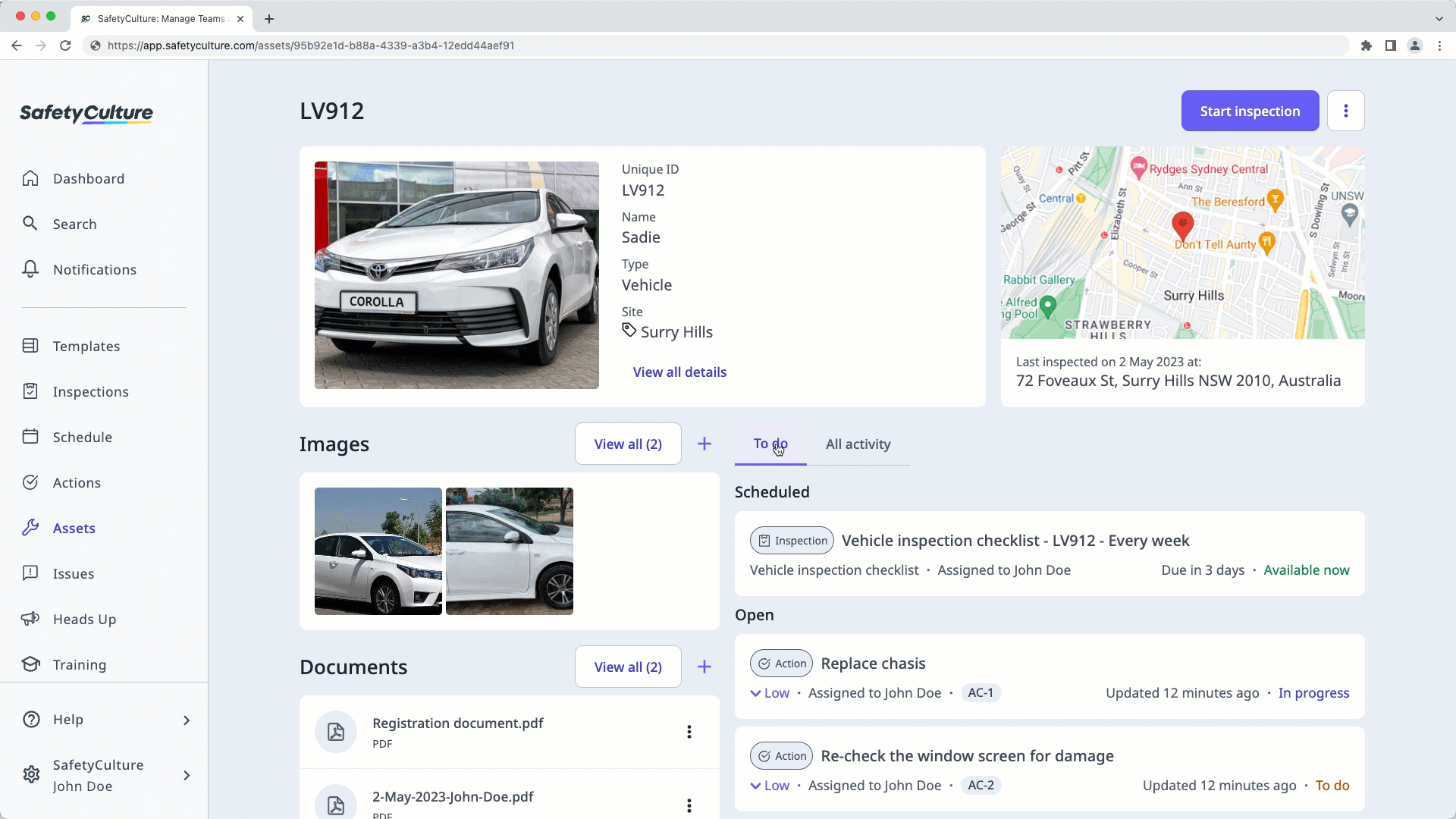 Assets in SafetyCulture
Sites
Link your assets to sites to speed up your workflow. When an asset's linked to a site, both the asset and the site will be pre-filled into inspections started from the site profile. Once inspections are conducted, they can easily be found under the relevant asset and site profiles.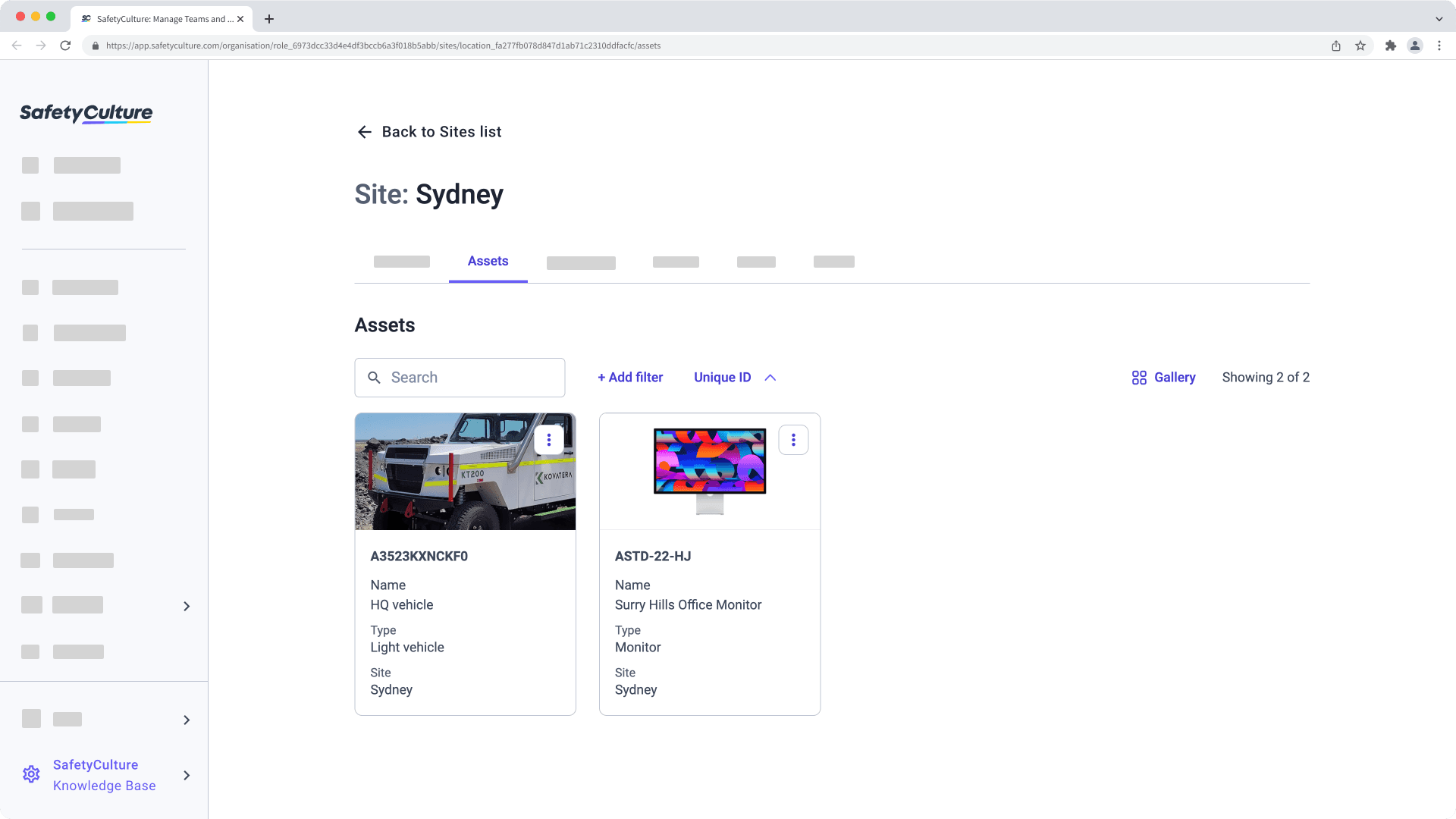 Inspections
Select assets in inspections to associate inspection data with specific assets. From this, you'll be able to gain a holistic overview of the asset's past inspections from its profile. To help your team start inspections easily, you can create asset profile QR codes.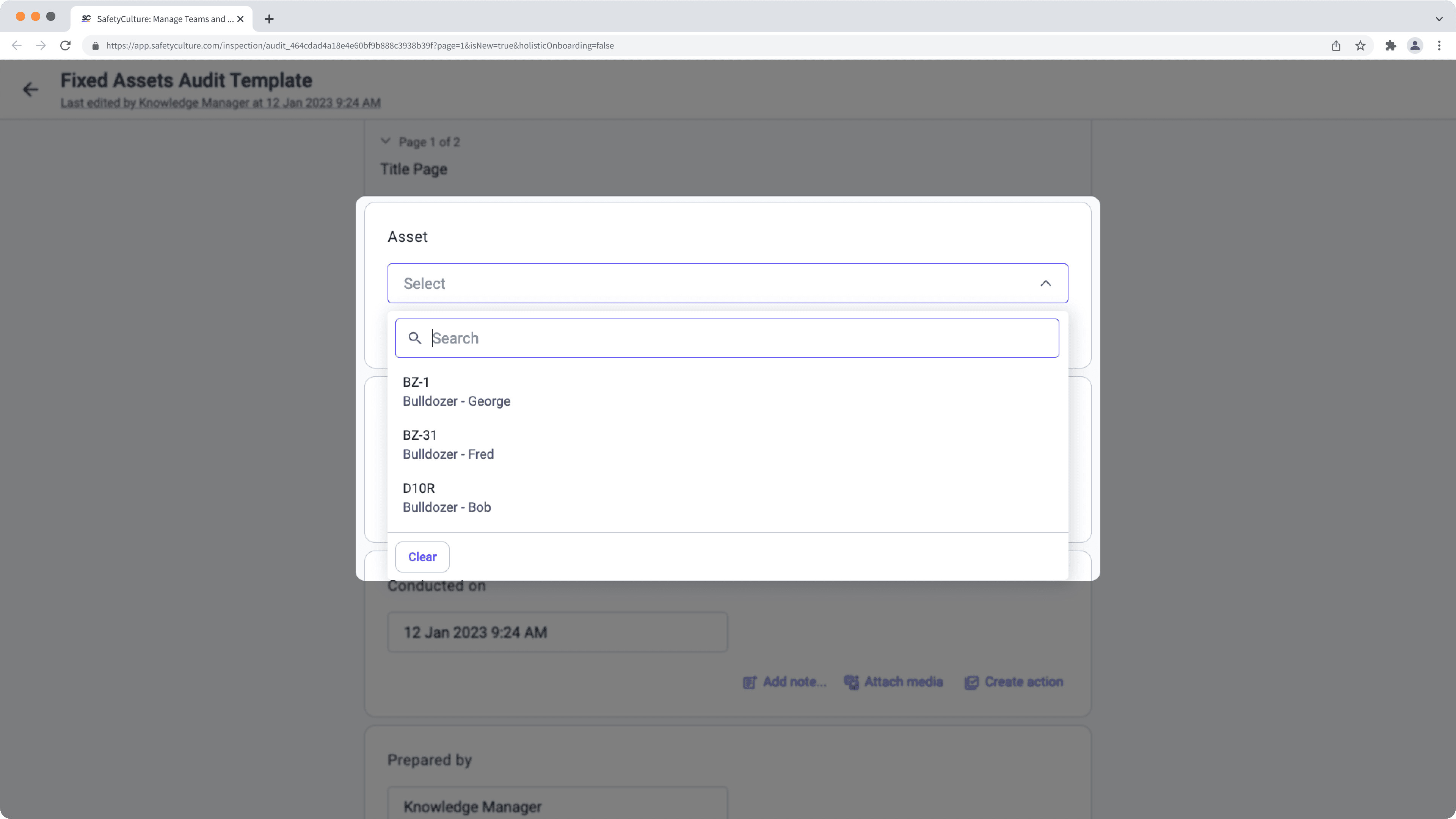 Actions
Create actions against assets to keep track of maintenance activity and follow-up tasks. You can even create recurring actions to help your team to stay on top of frequently needed activities.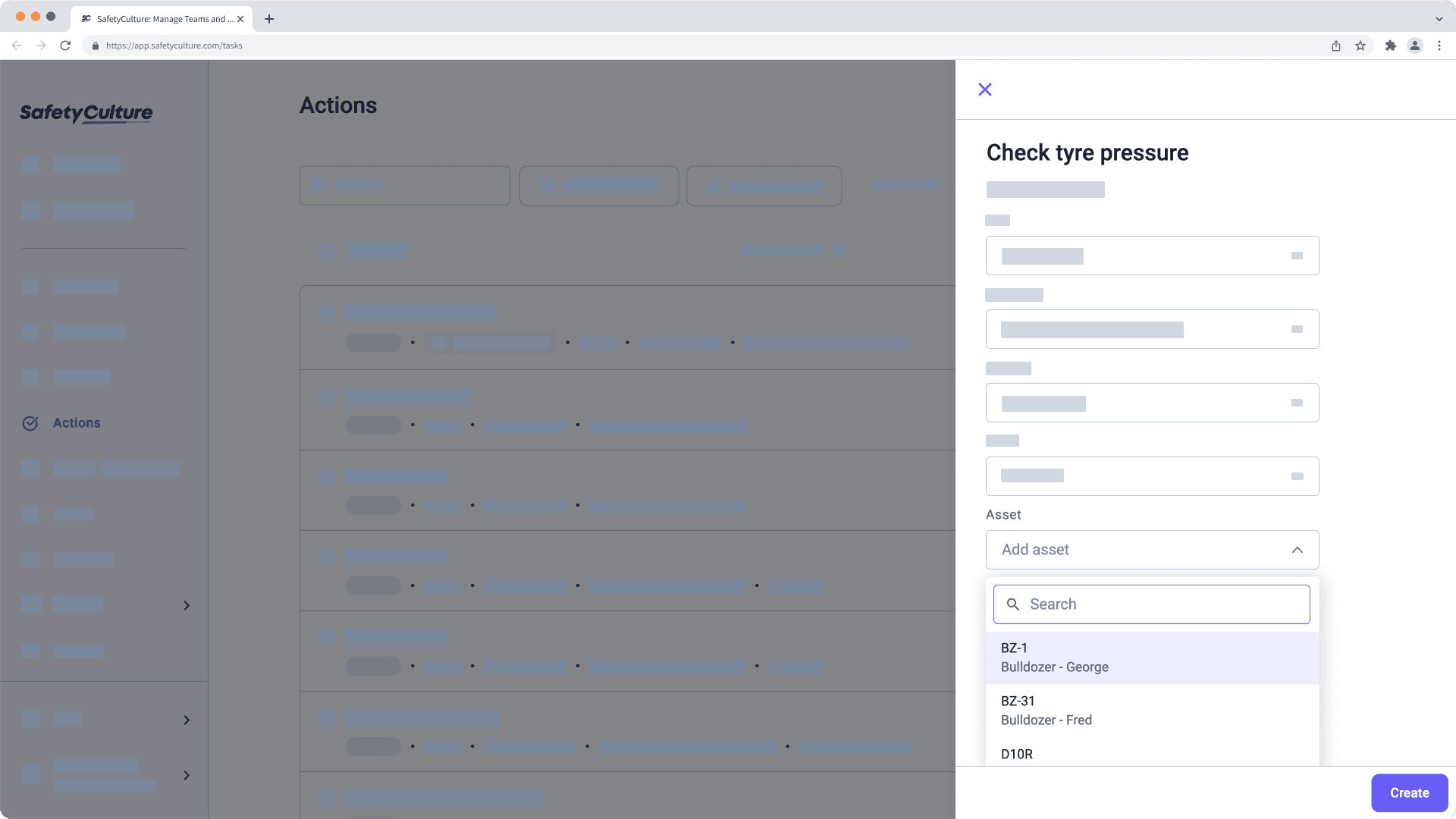 Schedules
Schedule regular inspections for your assets to enable your team to perform periodic checks proactively. Through Analytics, you can understand how many of these scheduled inspections are completed in the desired timeframe.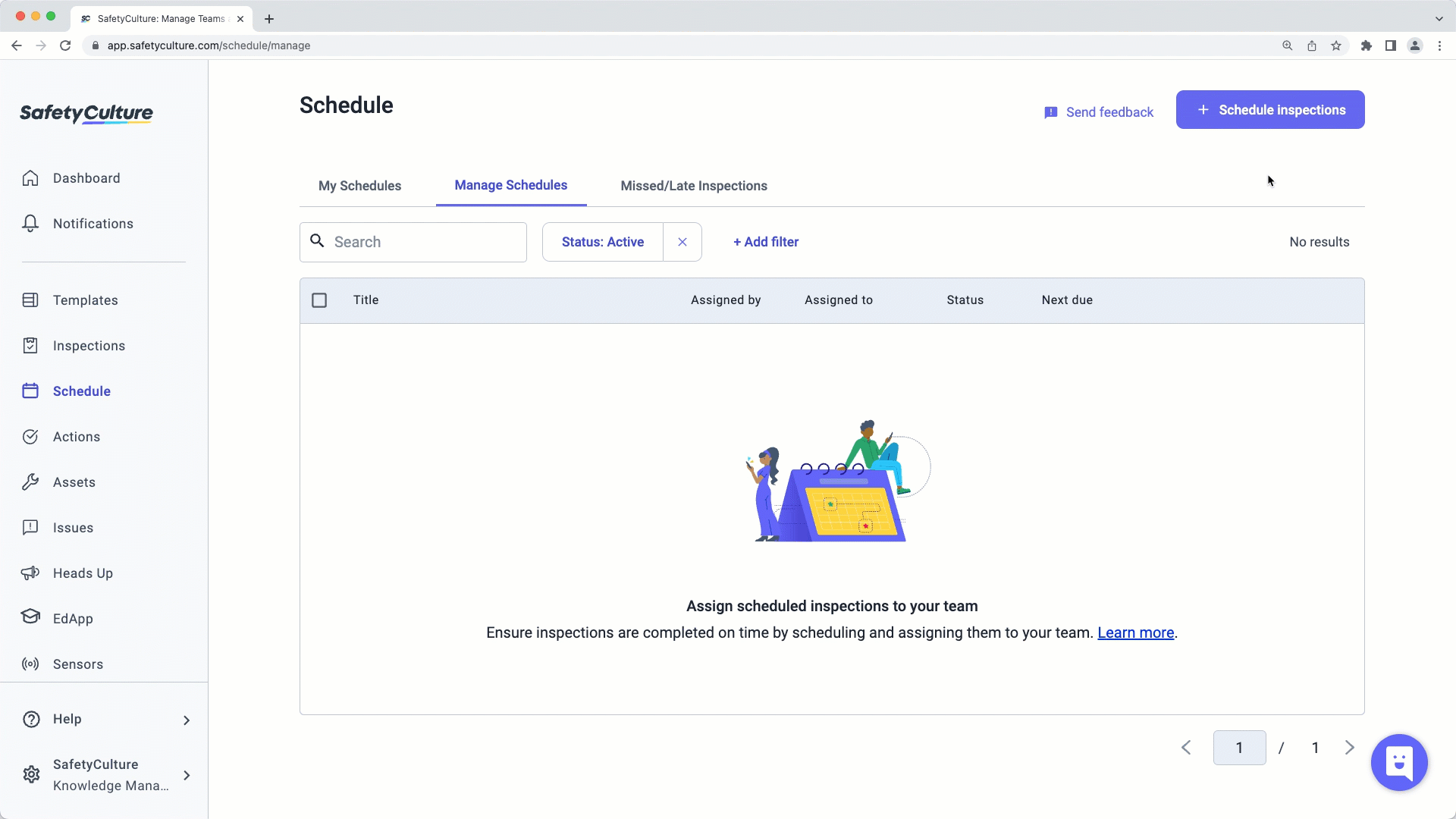 Thank you for letting us know.