What are actions?
Learn more about actions, helping your team to identify, track, collaborate, and complete tasks together.
What are actions?
The Actions feature allows you to identify, track, and complete tasks as a team. You can create actions to highlight a task that needs completing as you're conducting an inspection, reading a web report, or simply being on the go. Each action includes a built-in chat and activity feed, where your team members can collaborate. All with built-in timestamps in a timeline so you can keep track of everyone's interaction from start to finish.
Actions in SafetyCulture
Inspections
Assets
If your organization utilizes the Assets feature to track and manage assets, the asset profile page can be your source of truth for everything you need to know about them. From an asset's profile page, you can create and pre-fill actions with the asset, as well as view all completed and open actions relevant to the asset.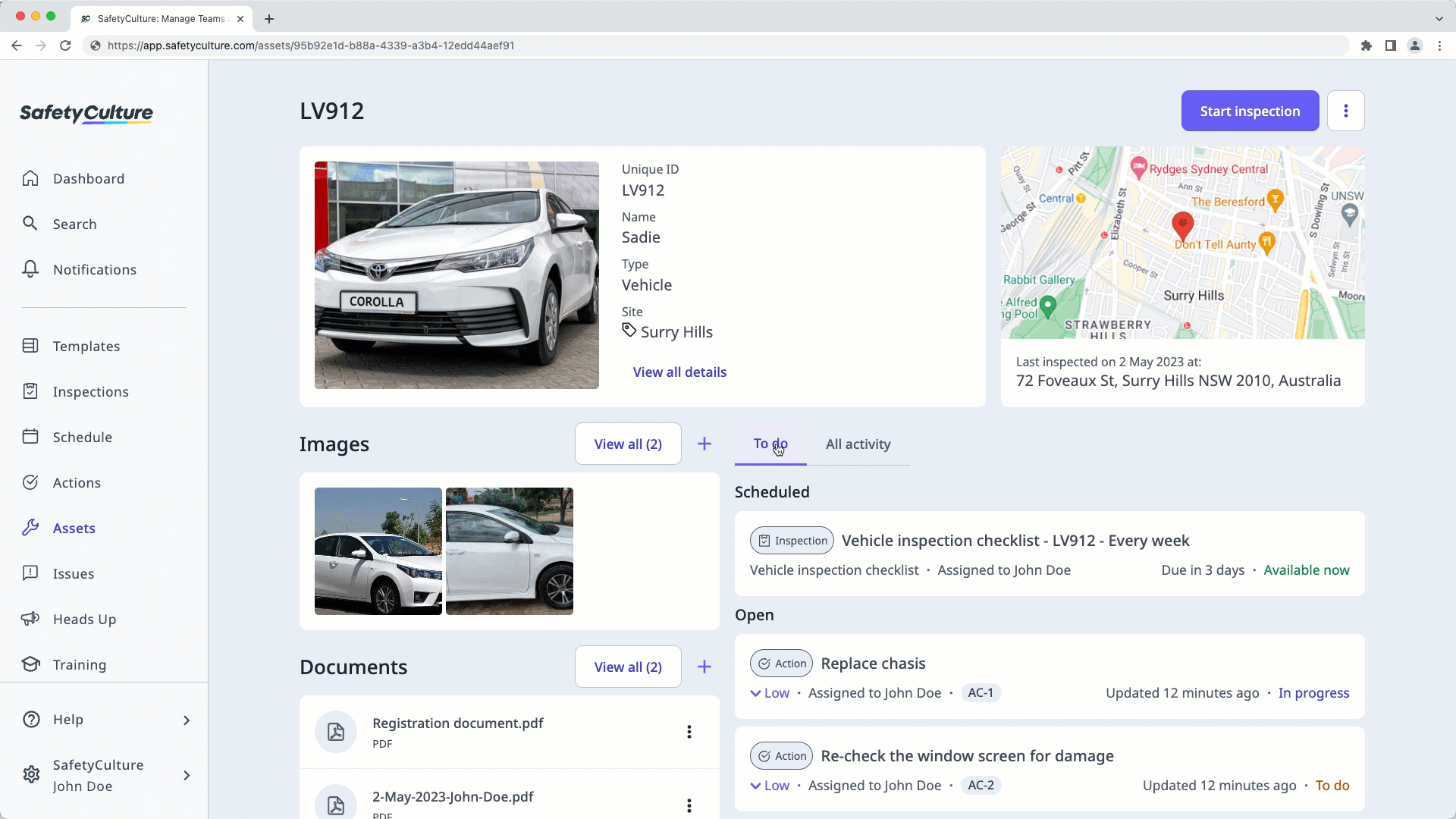 Standalone actions
There may be times when you want to create tasks that are not linked to any inspections. In these instances, you can create standalone actions from the action list to assign, track, collaborate with your team members, and get things done. Not only that, standalone actions can be repeated to automate and schedule routine tasks.
Thank you for letting us know.