Send Heads Up reminders
Learn how to send Heads Up reminders via the web app.
Why send Heads Up reminders?
Heads Ups are a great way to make announcements and provide updates to your team members. However, in the event that your teams forget to view Heads Ups you've assigned them, it's important to remind them so that the information stays relevant.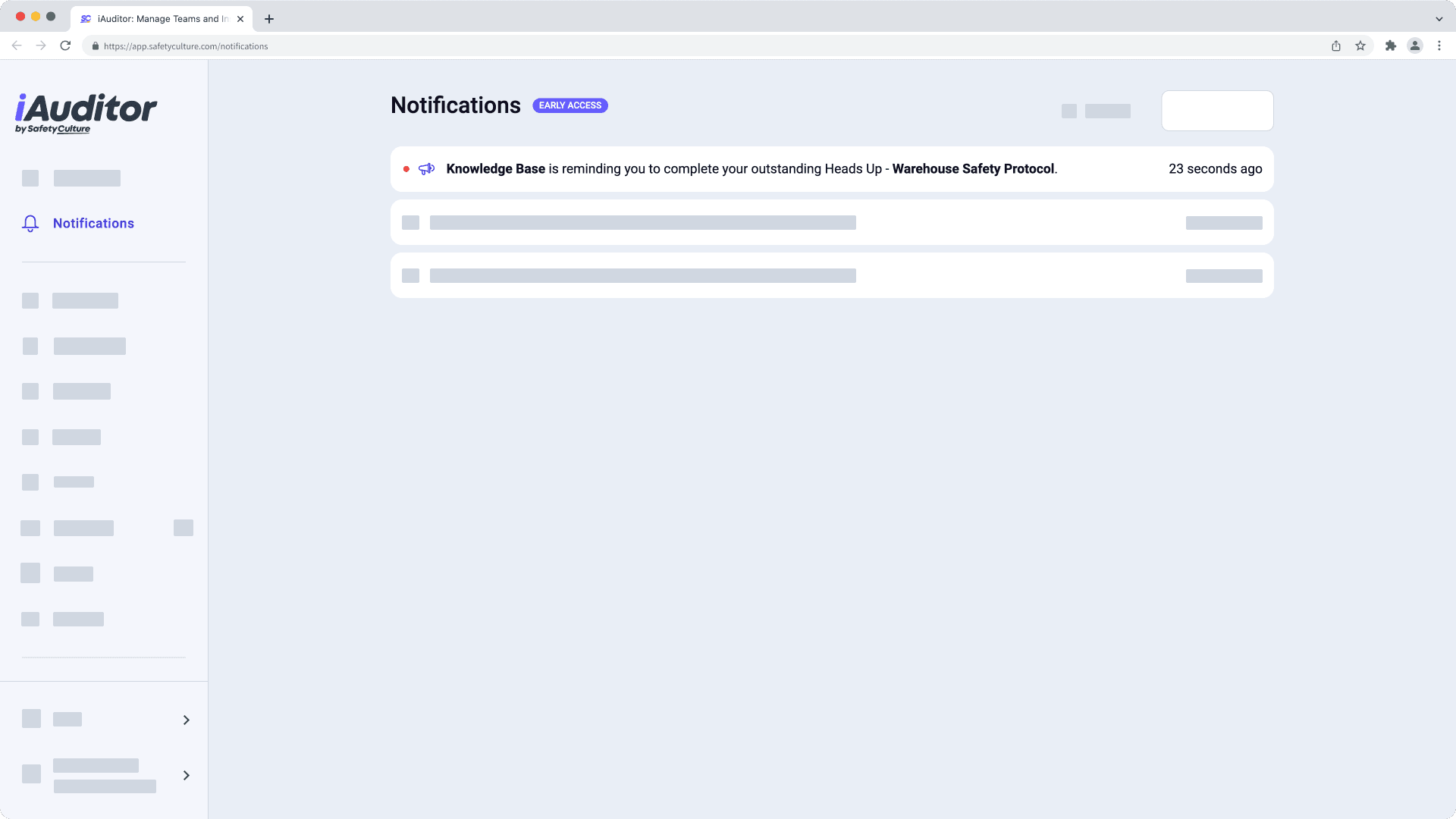 Send a Heads Up reminder
Select Heads Up from the menu on the left-hand side.

Select the Manage Heads Up tab on the top of the page.

Click the Heads Up.

Check the assignee's box and click Remind on the lower-right corner of the page. You can also click Remind All to send a reminder to all assignees who haven't viewed or acknowledged your Heads Up.
Frequently asked questions
When a Heads Up is assigned to a group, the users in the group at the time of publishing become assignees. If users are added to the group after publishing, they won't become assignees.
Additionally, if users are removed from the group or your organization, they'll still appear on the Heads Up assignee list for record-keeping.
Thank you for letting us know.