Import templates from template collections
Import templates from template collections
Learn how to import templates from template collections in your organization's Shared Library via the web app.
What is the Shared Library?
The Shared Library is a centralized library of templates and template collections, which can be made accessible to other organizations you frequently work with. You can create and manage shareable template collections from a single location, including the ability to restrict template content from being edited.
With a centralized library, people you collaborate with can easily find the templates they need without searching through multiple sources. It's worth noting that the Shared Library is distinct from our Public Library, which is designed for public access to templates.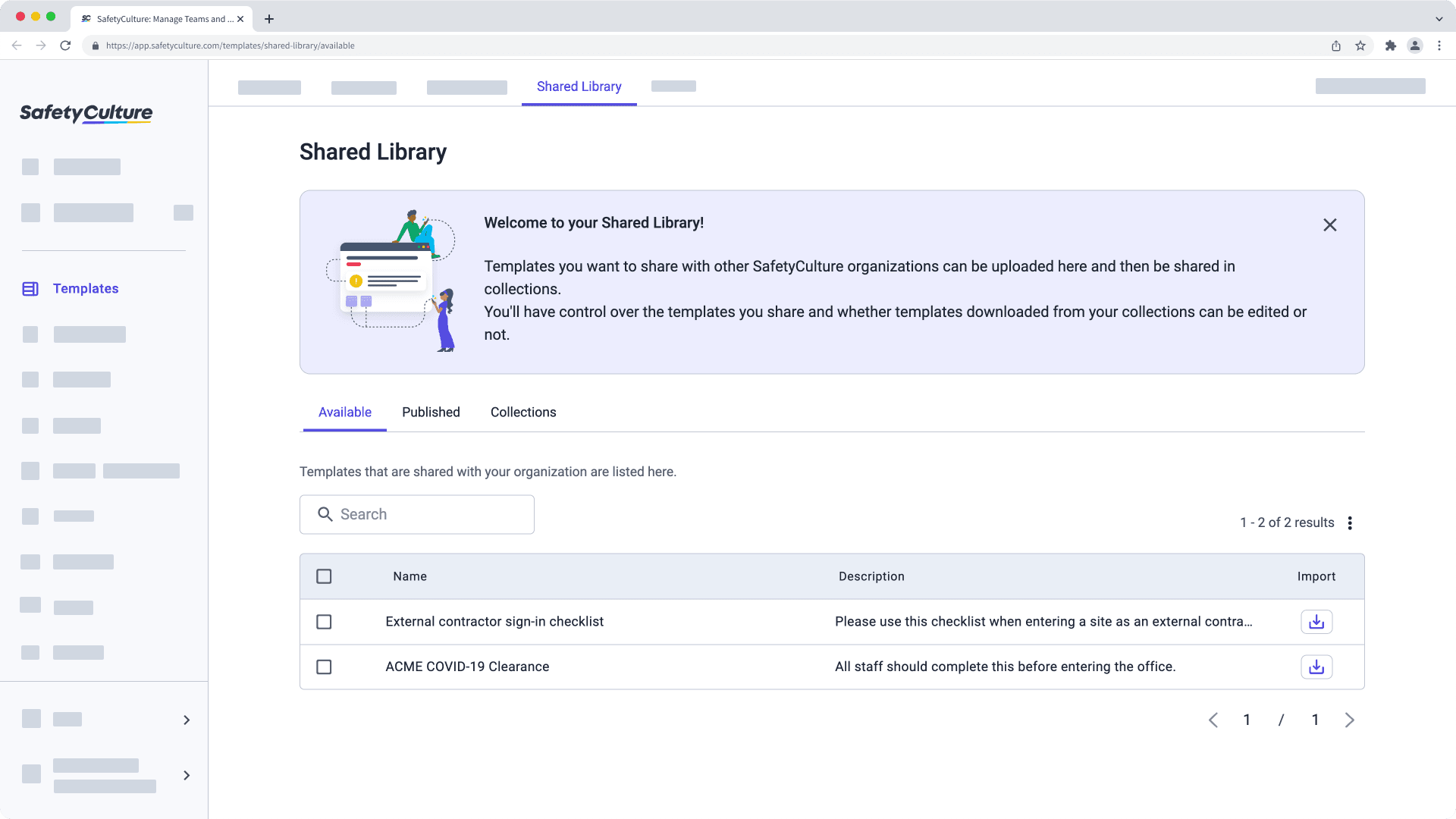 1. Accept a template collection invite
Depending on how an organization shares a template collection with you, you may receive an email to accept the template collection invite. If the template collection has been shared with you via email, click Accept in the email.

After opening the template collection invite link, log in to the web app.

In the pop-up window, click Accept share.
2. Import a template from a template collection
Select Templates from the menu on the left-hand side.

Select Shared Library at the top of the page.

In the "Available" tab, click download on the template's right-hand side. You can also import multiple templates at a time by checking each template's box on the left-hand side and clicking Import at the bottom of the page.
Once an organization shares a template collection with you, any changes they make to that collection will automatically be reflected in your "Available" tab.
Frequently asked questions
No, a separate copy of the template is imported each time you click Import. If you want to update a template, you can delete and re-import the template again. You could also edit the imported template if the template collection doesn't have editing restrictions enabled.
Thank you for letting us know.