Change issue category names
Change issue category names
Learn how to change issue category names via the web app and the mobile app.
What are issue categories?
Issue categories are used to organize and sort issues reported by your team, allowing you to differentiate hazard-related issues from near-miss ones. Depending on the types of issue categories in your organization, you may want to relabel issue category names to ones more relevant to your organization's context.
Take note
Changes to issue category names also apply to existing issues.
Change an issue category name
Select Issues from the menu on the left-hand side.

Click Manage categories on the top of the page.

Click Edit category on the right-hand side of the cateogory.

In the "Category name" box, click Edit name and enter the new category name.

Click Save and apply.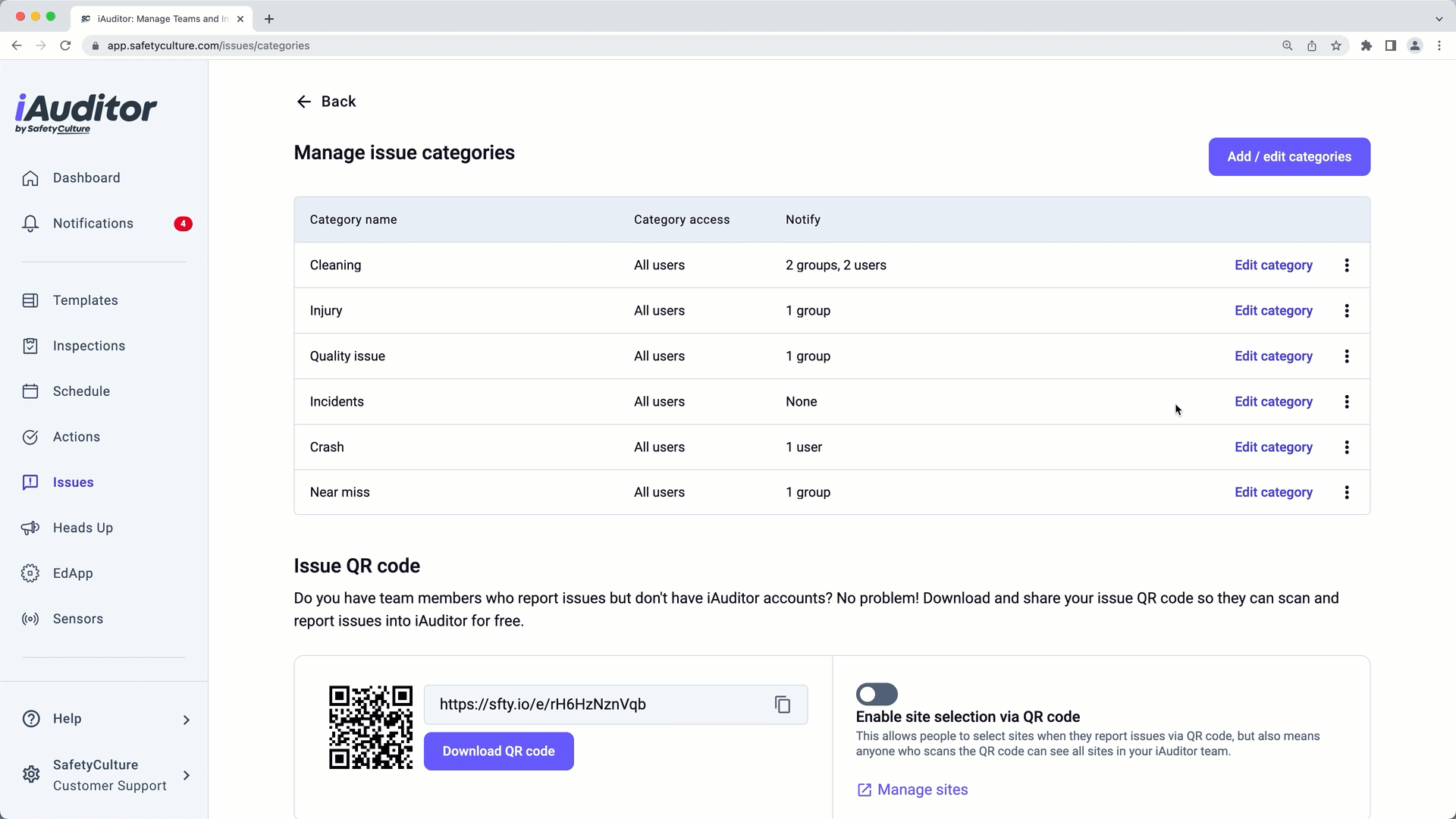 Open the mobile app.

Tap on Issues at the bottom of your screen.

Tap  at the lower-right corner of your screen.

Select Customize categories from the pop-up options.

This will take you to your default web browser.

Tap the existing category name and update accordingly.

Tap Questions at the top of your screen.

Tap Save and apply at the bottom of your screen.
Thank you for letting us know.