Manage training banners
Learn how to manage training banners via the web app.
Please note that the Training feature is currently in Early Access. If you would like to sign up for Early Access, please register your interest, and our team will contact you.
What are training banners?
Banners in the Training feature are a great way to engage with your teams. Depending on the content you want to deliver in your training, you can use banners to increase brand awareness or communicate an overview of what your teams can expect from certain courses.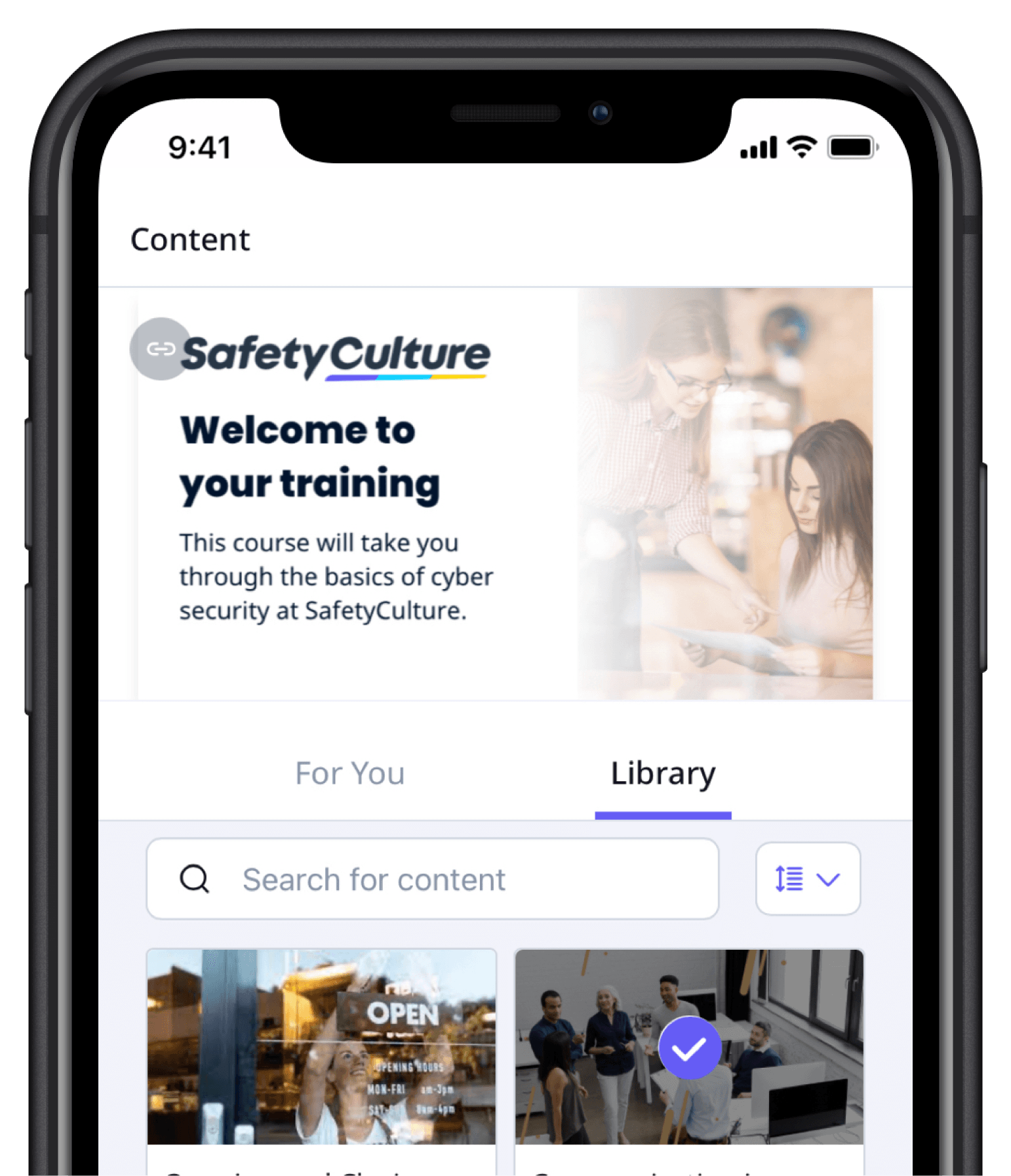 Please note that each organization can only have up to 20 banners.
Create a banner
Click Training from the menu on the left-hand side and select Manage.

Click Engage at the top of the page and select Banners.

Click Create a banner on the upper-right of the page.

On this page, configure the following settings for the achievement:

Title: Enter a title for the banner.

Banner options: Select the type of banner you want to create. Either across the Training feature or for a specific course.

Course: If you're creating a course banner, select the course and check the "Customize" box.

Banner image: Upload an image for the banner. We recommend using an image that's 1280 x 720 in pixels or 16:9 in aspect ratio.

Hyperlink: If you're creating a custom banner, you can add a hyperlink that leads to your website.

Once you're ready, click the toggle below the title field to set it to "VISIBLE", and click Save changes on the upper-right of the page.
Thank you for letting us know.