Configure user visibility settings
Configure user visibility settings
Learn how to configure user visibility settings so users only see team members from their sites.
What are user visibility settings?
User visibility settings can help maintain privacy and streamline your team's workflows by only revealing the most relevant team members to each user across the platform. This means when someone is assigning and filtering actions, for example, they'll only be able to assign users from the same sites or select groups they're part of.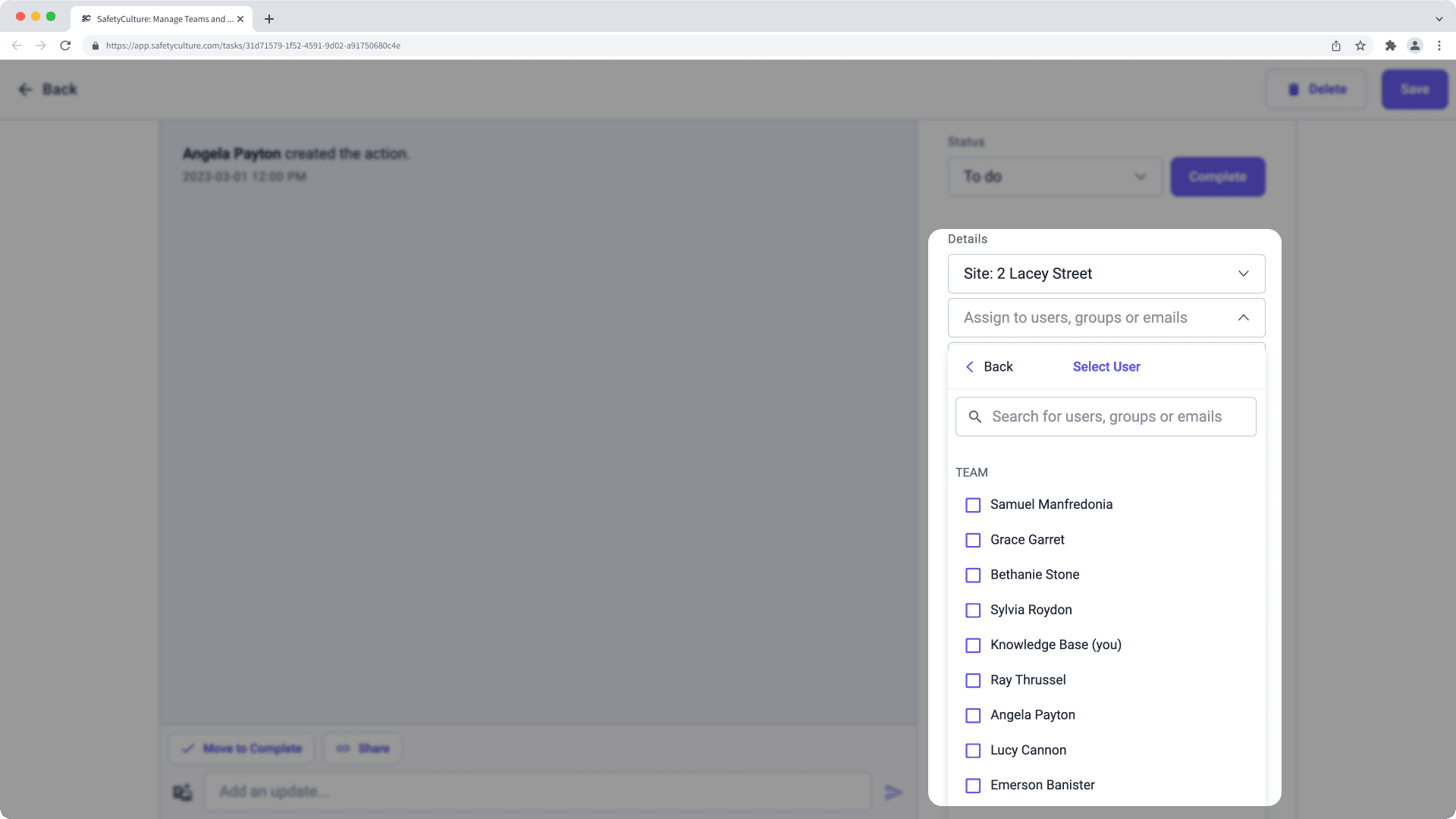 What you'll need
SafetyCulture 23.08 installed on your mobile device for changes to apply
Take note
You can only configure user visibility settings via the web app.
Configure user visibility settings
Click your organization name on the lower-left corner of the page and select Sites.

Click  on the upper-right of the page and select User visibility settings.

In the pop-up window, choose which setting you want to apply for your organization:

Users can see everyone in the organization

Users can only see members of their sites and select groups they're in

Users can only see members of their sites

Click Save and apply.
It is likely because they're not running SafetyCulture 23.08 or above on their mobile device. For user visibility setting changes to apply, they'll need to update their app version.
If a user isn't a member of any sites, they won't be able to see any users in dropdown menus until they're added to sites.
Thank you for letting us know.