Reactivate my organization's plan
Reactivate my organization's plan
Learn how to reactivate your organization's plan via the web app.
How does an organization become inactive?
When your organization's Premium Plan lapses or when you cancel your plan, your organization becomes inactive. Alternatively, if a billing payment exceeds 30 days past its due date, our system will automatically cancel the plan and suspend access to all accounts in your organization. To pick up from where you left off, you can either reactivate your Premium Plan or downgrade to the Free Plan.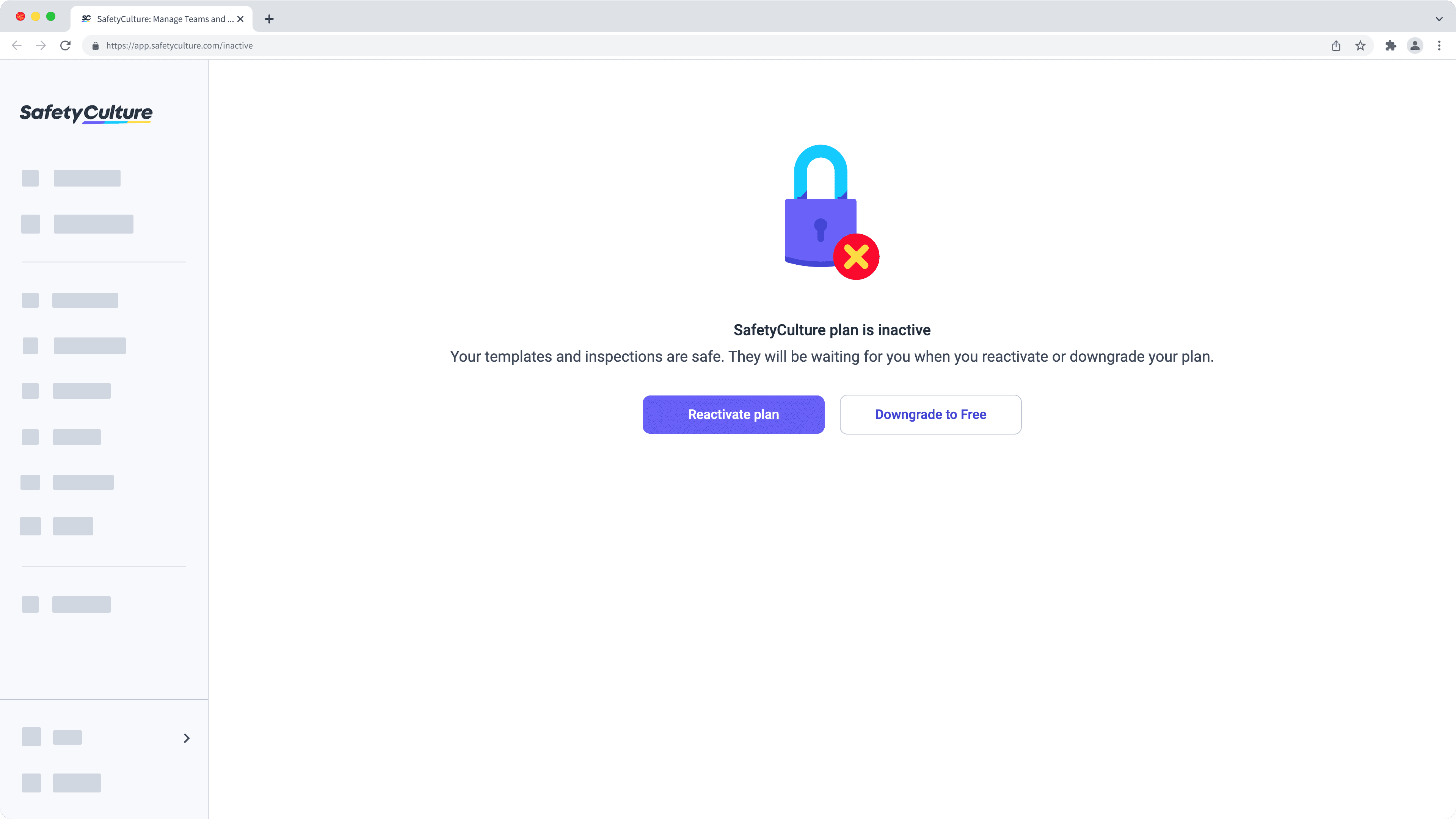 Take note
If your organization is on the Enterprise Plan, please get in touch with your account manager for reactivation.
Reactivate your organization's plan
Click Reactivate plan.

Enter your billing details and click Reactivate plan on the lower-left corner of the page.
Click Downgrade to Free.

In the pop-up window, check the "Yes, I want to downgrade my organization" box.

Click Downgrade to Free Plan.

You'll be invited to share with us why you want to cancel the plan. Select your reason and click Submit. Please note that if you have more than 10 active users and pending invites, all other users will be deactivated to accommodate the Free Plan limit.
Thank you for letting us know.