Custom brand my organization
Custom brand my organization
Learn how to custom brand your SafetyCulture organization by uploading your logo for the web app and the mobile app.
Why custom brand my organization?
Logos are the symbol that team members, customers, or stakeholders use to recognize your brand and to connect memories with the services you provide. Within SafetyCulture, you can customize your organization's user interface so that your users see your logo when they log in to the web app and the mobile app.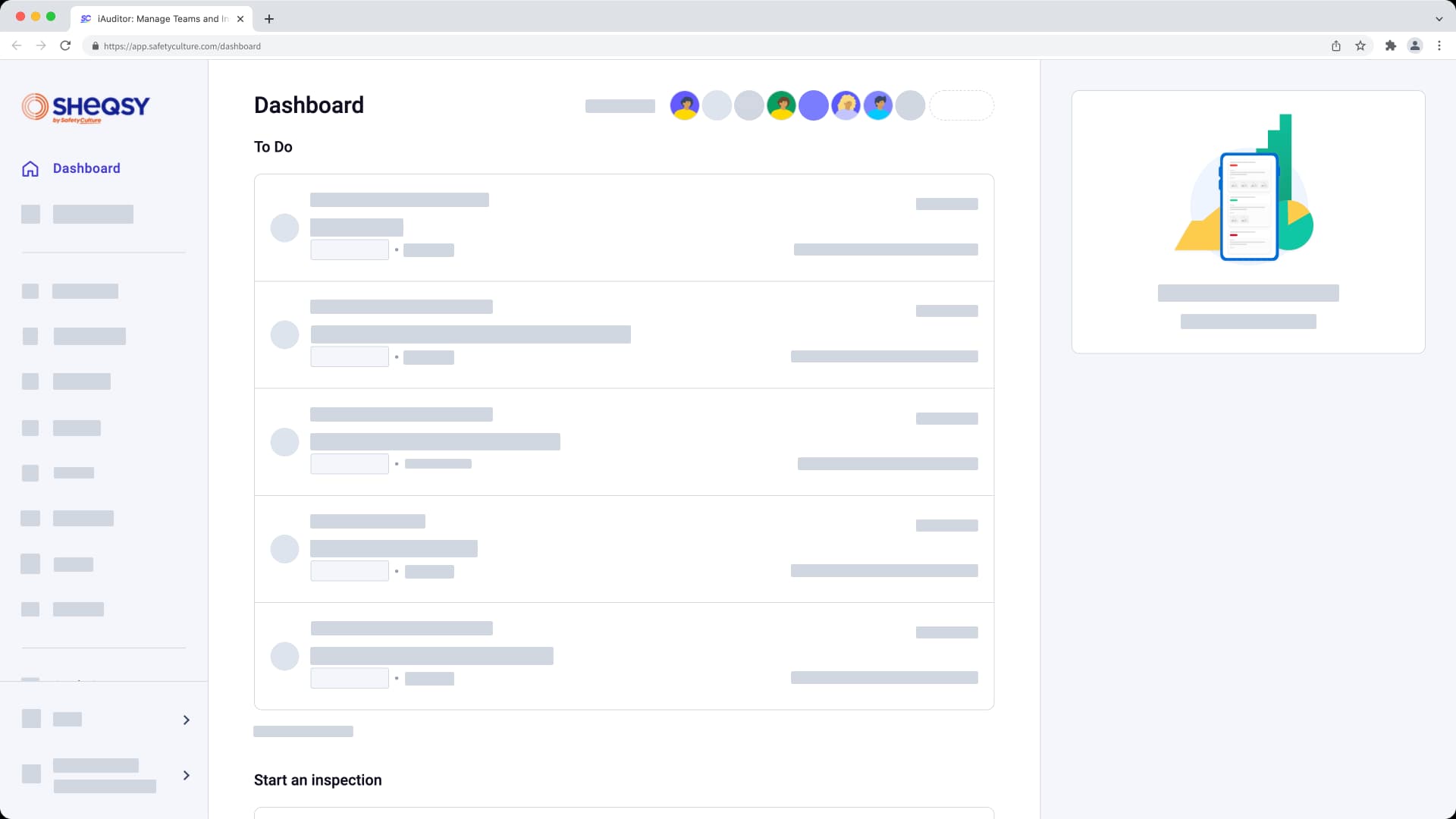 Take note
You can only upload organization logos via the web app.

SafetyCulture organization branding or logos don't apply to inspection reports. If you want to customize your inspection report logos, you can do so via the template editor.
Upload your organization logo
Click your organization name on the lower-left corner of the page and select Organization settings.

Click Edit in the "Custom branding" box.

Click Upload your logo or the existing logo under "Brand logo" to select the file from your computer directory.

Click Save changes.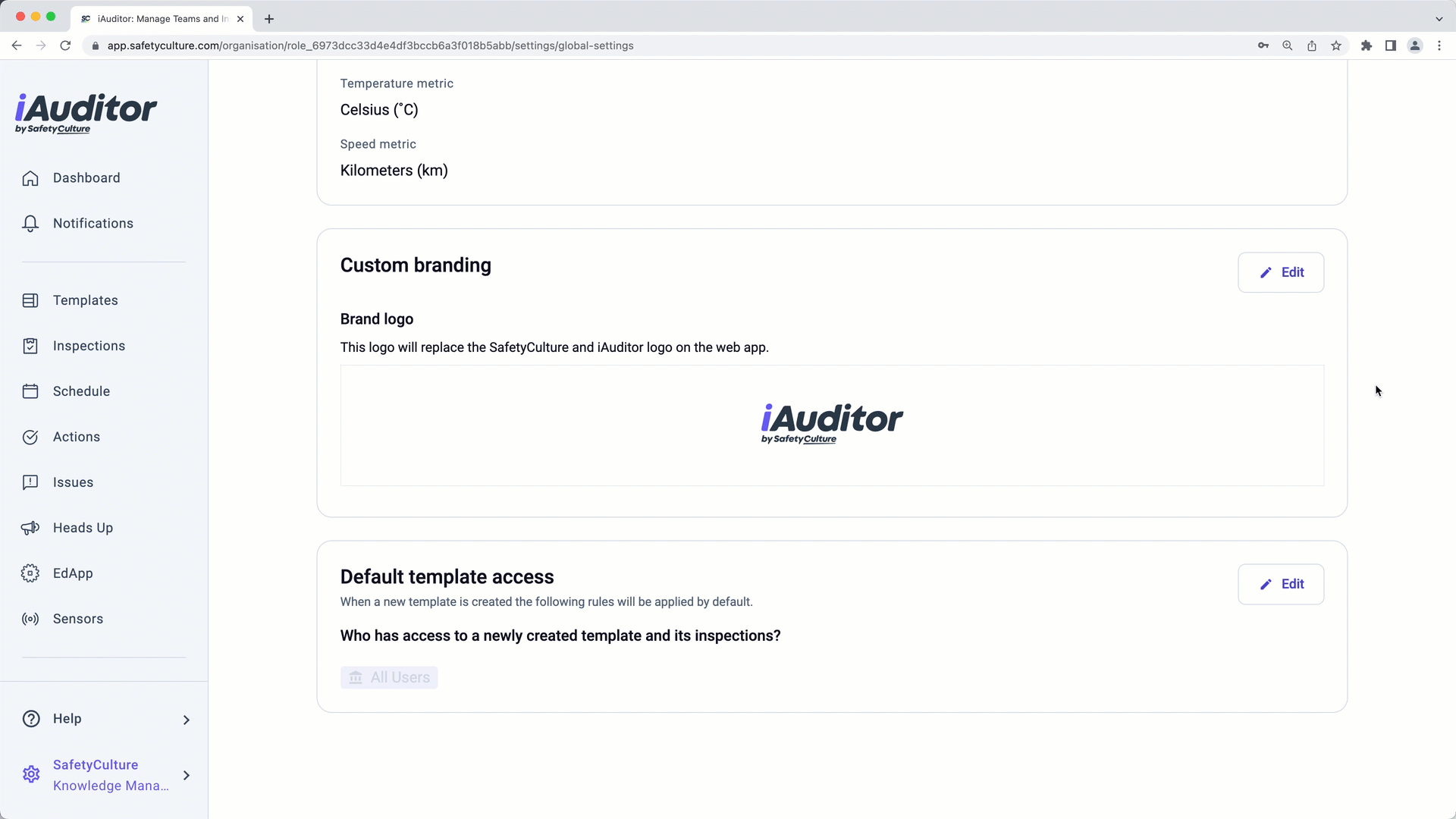 Thank you for letting us know.