Tableau: Conecte sus datos de SafetyCulture con Tableau Desktop
Tableau: Conecte sus datos de SafetyCulture con Tableau Desktop
Aprenda cómo conectar sus datos de SafetyCulture con Tableau Desktop.
Please note that the web data connector has been deprecated as of the 2023.1 Tableau release. Any existing data sources using the connector will no longer work as expected.
Please follow the instructions in this article to switch your data source from using the web data connector to using the SafetyCulture Exporter or feeds API.
What's Tableau?
Tableau is a powerful business intelligence (BI) software that helps organizations analyze and visualize their data. It provides interactive and user-friendly tools for data exploration, analysis, and sharing insights with others.
Using the SafetyCulture Exporter or feeds API, you can export your SafetyCulture data and connect it to Tableau to transform the raw data into interactive dashboards, reports, and visualizations for business intelligence and insights.
The data that gets fetched is based on the data to which the account that generated the API token has access to. If you're an administrator, learn how to assign yourself the "Data access" permission to have visibility over all your organization's templates, inspections, and actions.
Conectarse a SafetyCulture
Preguntas frecuentes
Puede consultar el siguiente gráfico para obtener orientación sobre cómo modelar sus conjuntos de datos de SafetyCulture: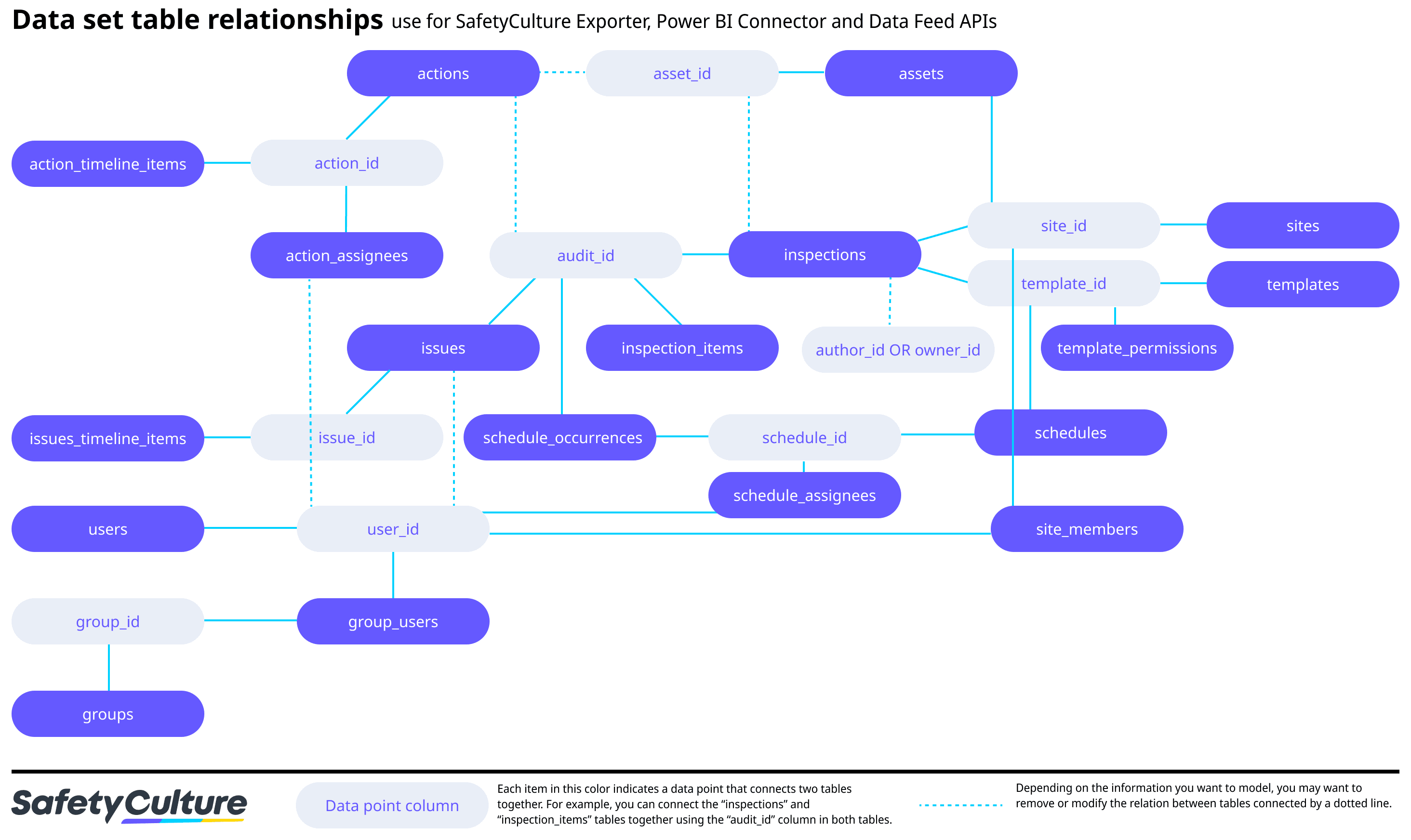 Gracias por hacérnoslo saber.