View my organization's activity log
View my organization's activity log
Learn how to view the activity log for your SafetyCulture organization via the web app.
What's the activity log?
The activity log is a continuously updated list of changes that have occured within your organization in the last 90 days, giving you the ability to track changes your team have made in SafetyCulture. This can be helpful when an inspection or template has gone missing, or when you're looking to understand how access levels or permissions have changed for particular users or groups.
Take note
The activity log is only available on the web app.

You can only view events that have occurred within the last 90 days via the activity log.

The date and time shown are determined by your computer's time zone settings.
Only certain user activities are captured within the activity log. Please let us know if there are additional events you want to track.
View your organization's activity log
Click your organization name on the lower-left corner of the page and select Organization settings.

Select the Activity log tab on the top of the page.

Click View activity log in the "Activity log" box.

You can click Add filter to only show particular event types, or activity that has occurred within a specific timeframe. Clicking Expand all allows you to view each event in more detail.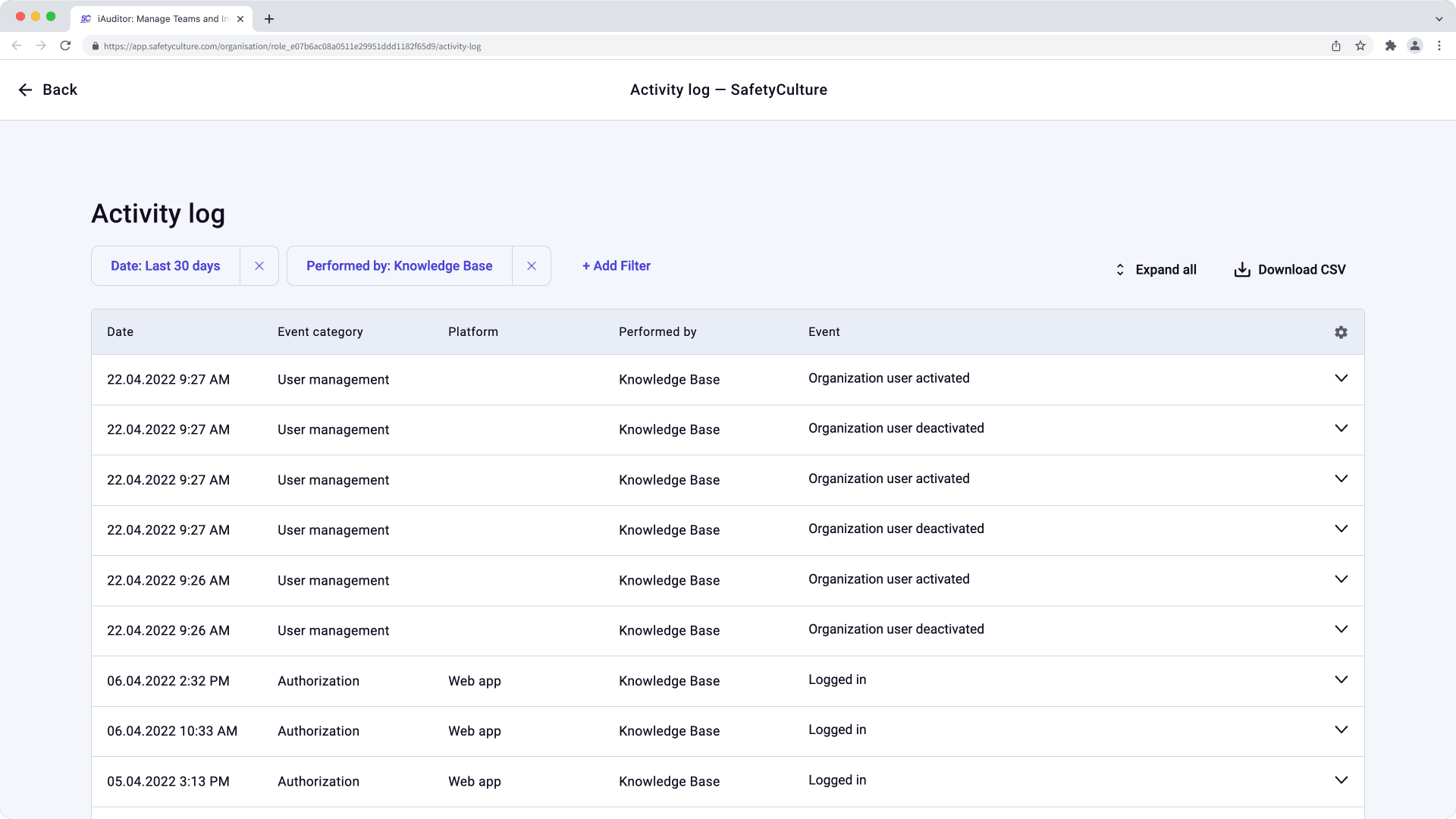 Yes, you can use the Download CSV option in the upper-right of the page to download your data as CSV. The data included in the CSV will be determined by any filter options you've set.
Thank you for letting us know.