Getting started with sensors
Getting started with sensors
Learn about everything to do with sensors in SafetyCulture (formerly iAuditor).
What are sensors?
With sensors in SafetyCulture, you can monitor your assets in real-time 24/7, receive alerts when things go out of critical range, and record business-critical data automatically. This empowers you to stay compliant, prevent asset loss, and make informed decisions based on historical sensor data trends.
If you're an existing sensors customer interested in purchasing additional gateways and sensors, please reach out to your dedicated customer success manager. Otherwise, get in touch if you're interested in purchasing sensors and gateways from us or finding out more about our sensor solutions.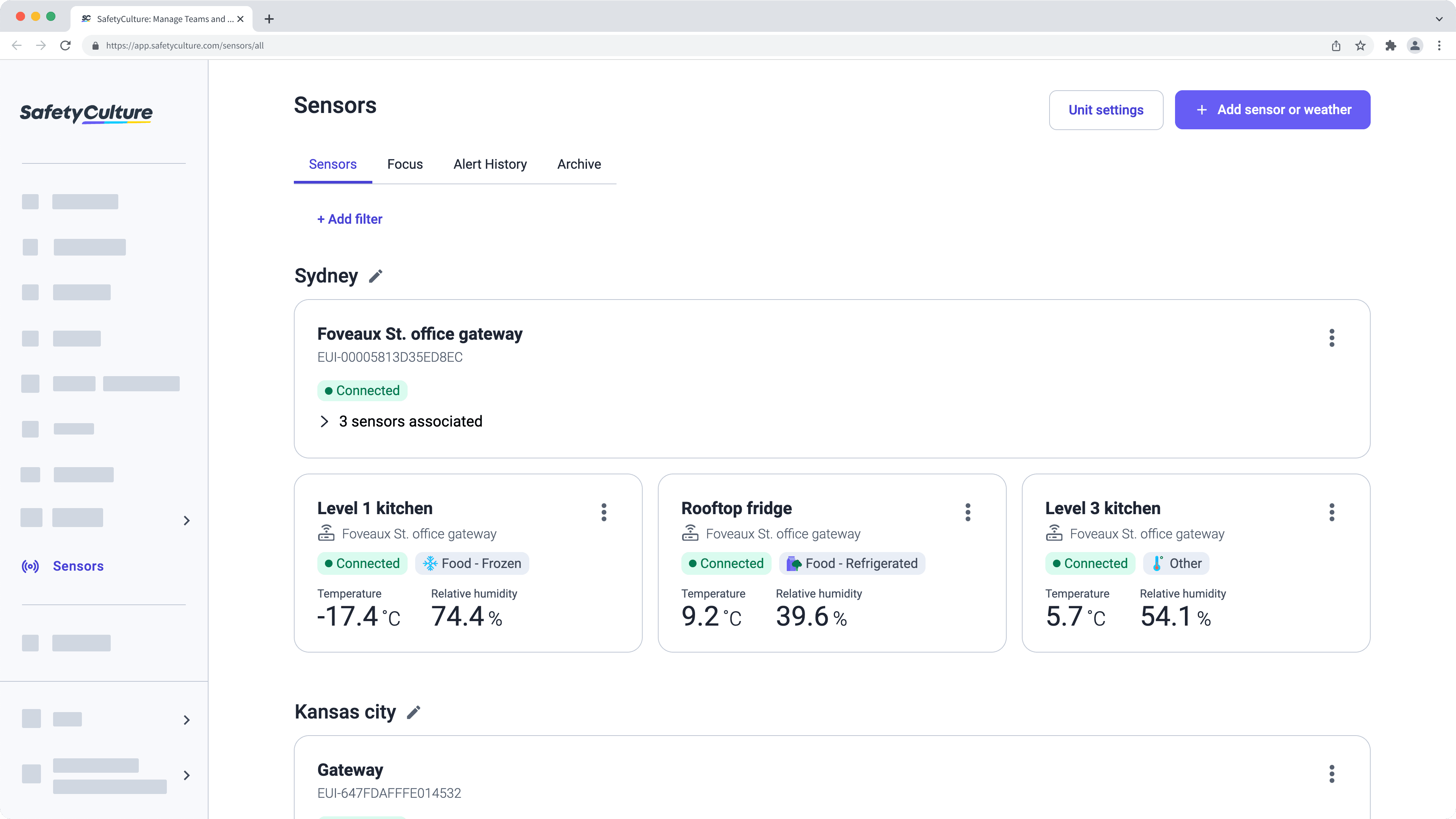 Take note
Sensor locations are different from the sites used in other areas of SafetyCulture, such as Inspections and Actions.
Resources
Check out our support articles for information on how to add and manage sensors in your organization.
Thank you for letting us know.