Manually sync the SafetyCulture mobile app
Manually sync the SafetyCulture mobile app
Learn how to perform manual syncs on the SafetyCulture (formerly iAuditor) mobile app when your device's data is not synchronizing with other platforms or vice versa.
What does it mean to manually sync?
To manually sync is to request SafetyCulture to sync the data from your device to the web app and vice versa on demand. This ensures that the information you access on your account is always up to date, no matter where you log in from.
Take note
It's best to connect via Wi-Fi where possible.

Check if the SafetyCulture mobile app is on the latest version via the Google Play Store for Android devices or the App Store for iOS devices.
Manually sync
Open the mobile app.

Tap More at the lower-right corner of your screen.

Wait for the syncing progress bar to complete on the top of your screen.

Tap Sync on the upper-right corner of your screen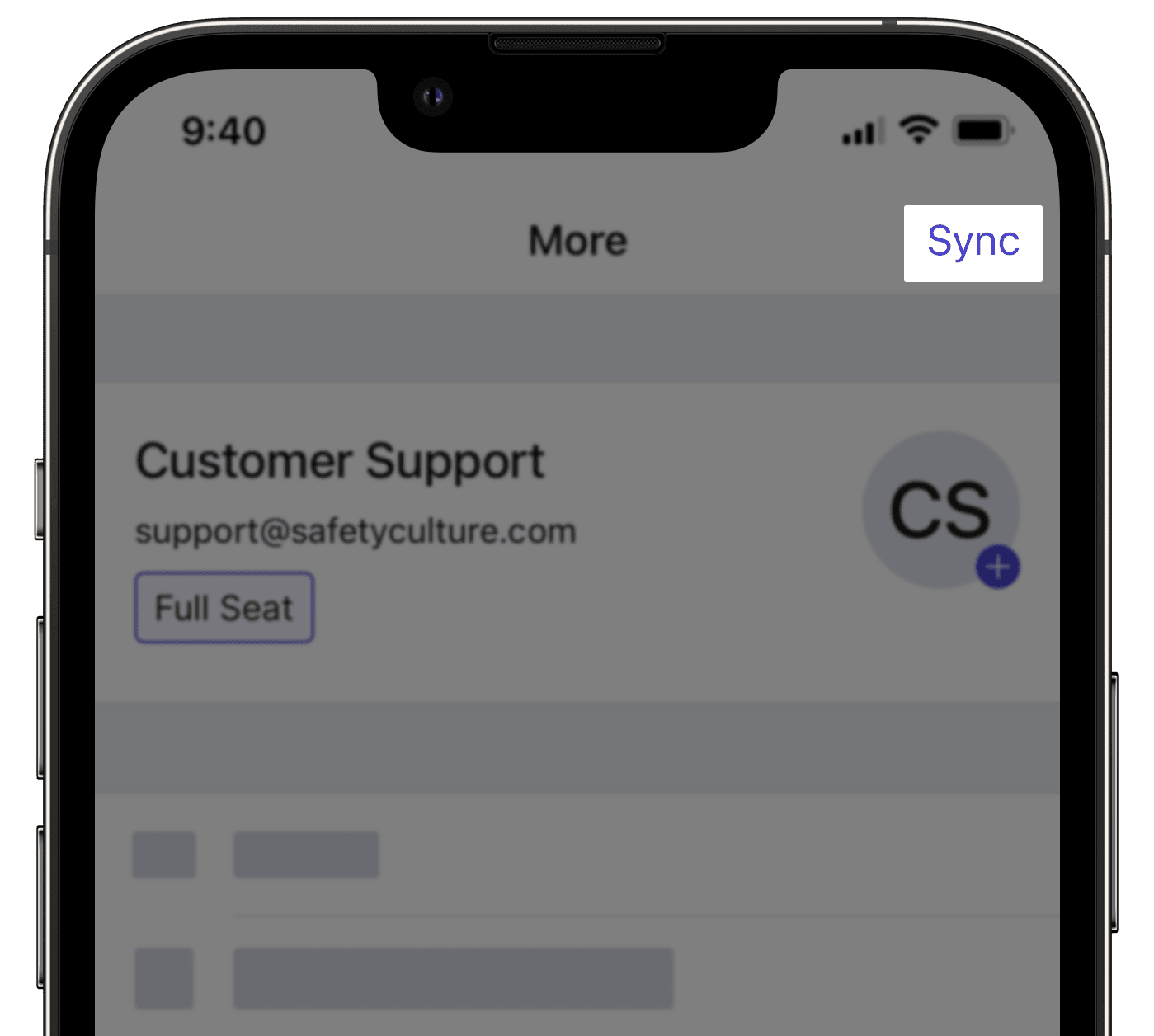 Depending on the feature you need to sync, you may also want to try refreshing and syncing that feature's list. For example, if you need to sync actions manually:
Open the mobile app.

Tap Actions at the bottom of your screen.

Swipe down on your screen to refresh and sync the action list.
Thank you for letting us know.